Fans of over-sized phones will be happy to hear that Samsung's Galaxy Note III will come with a huge 6.3" screen. That is almost an entire inch larger than its predecessor, and over an inch larger than the original Galaxy Note.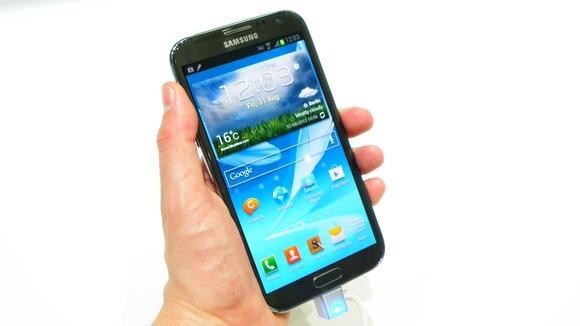 For comparison, a Nexus 7 tablet is only 0.7 inches larger and the new iPad Mini a mere 1.25 inches larger. Samsung has not released any other specification on the Galaxy Note III but we know that it will sport an Organic Light-Emiting Diode (OLED) display. Moving to an OLED will cut power consumption, improve pixel density, and color vibrancy will be much better.
Researchers from ABI Research say that we are in the beginning of what has been dubbed the "Phablet" era, with Phablet being a cross between Phone and Tablet. Researchers are estimating that "Phablet" sales will broach the 208 million mark by 2015, with the driving source being people who want the full tablet experience but do not want to carry around their phone and tablet. "The larger screen sizes make a significant difference to the user's experience when compared to conventional-sized touch screens between 3.5 to 4 inches." said ABI analyst Joshua Flood.