RumorTT: Intel could acquire NVIDIA, would be kryptonite to AMD
RumorTT: NVIDIA could be acquired by a much bigger player... Intel.

Published Thu, Dec 13 2012 10:28 PM CST
|
Updated Tue, Nov 3 2020 12:25 PM CST
Close your eyes, now imagine you're sitting in a restaurant and the waiter brings you the biggest salt shaker you've ever seen. Imagine that the grains of salt are as big as your fist. That's how big this rumor is, and that's how big the salt is going to be for you to believe this.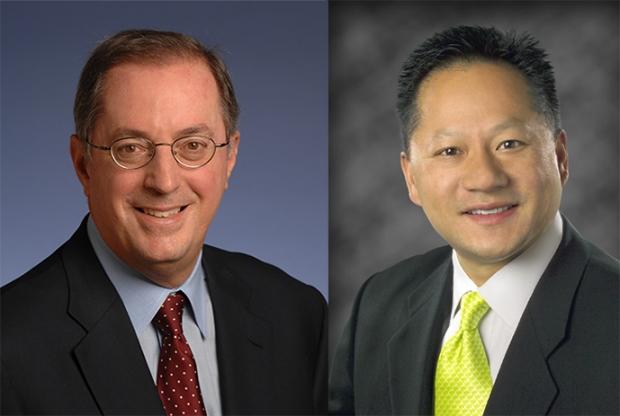 Bright Side of News* are reporting from their latest trip to the UAE that Intel could acquire NVIDIA - yes, you read that right. This has been a rumor for quite sometime, especially over the years when AMD were acquiring ATI.
NVIDIA are a much smaller company than Intel, and Intel will struggle in the graphics department in the coming future. Sure, they'll do well, but AMD's APUs have some great graphics attached, and NVIDIA's mobile solutions in their Tegra range are also great. NVIDIA are already involved in a technology licensing deal with Intel, and the acquisition talks are just an extension of this.
Intel were close to having GeForce graphics powering their Sandy Bridge and Ivy Bridge processors, but the deal went south before anything materialized. BSN's sources have said that if NVIDIA were acquired by Intel, that the current CEO of NVIDIA, Jen-Hsun Huang would rock up at Intel as CEO - wouldn't that be quite the change?
Investors feel that Intel haven't done enough in the mobile segment, and that's true. Everything is moving toward mobile and NVIDIA have a great foothold there at the moment. Even if Huang took the helm of Intel for a little while, we could see huge changes in the company. We could see AMD really look like a sinking ship, more so than they are now.
Related Tags