Tim Cook has said that Apple is investing $100 million to build one of its Mac lines exclusively in the US. But just which Mac line will it be? Cook didn't specify, but there are certainly some clues that lead us to a likely candidate. Apple will most likely build (drum roll please!) the Mac Pro line of Macs in the US.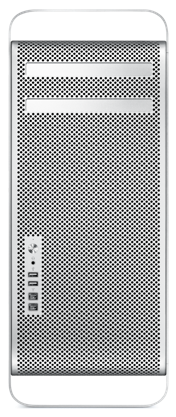 First off, $100 million for a factory will yield a factory with about 200 people and be capable of building around 1 million units a year. Apple sells less than 1 million Mac minis and less than 1 million Mac Pros every year. Tim Cook et al has indicated that a new Mac Pro line is coming in 2013.
The Mac Pro is much heavier, and thus more expensive to ship, than the Mac mini. Also, the profit margin on the Mac Pro is much higher as they retail from $2,500 to $3,800. This higher profit can easily absorb the increase in costs to produce. They are also the easiest Mac to produce and customize.
Solid logic by the people over at Fortune and the likelihood that Apple makes a different line of Macs in the US is pretty slim. Does a "Made is USA" sticker make you more or less likely to buy a Mac Pro?