Everyone's getting excited about the upcoming cloud storage locker known as Mega. The new service by Kim Dotcom, formerly the owner of MegaUpload, will be launched on January 19, which will mark the one year anniversary of the police raid upon his New Zealand mansion.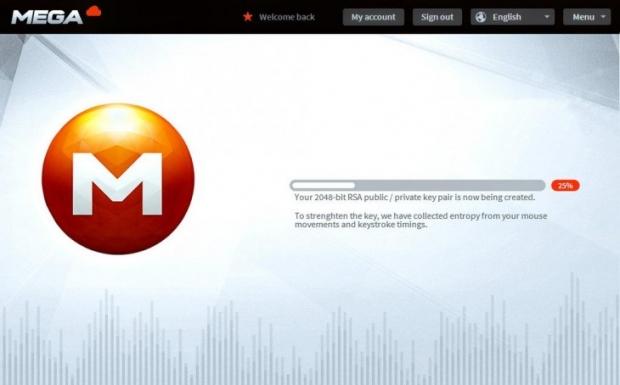 The first screen shot, seen above, shows that the new cloud locker will use 2048-bit RSA encryption for files uploaded to the service. Mega will be encrypting every uploaded file so as to make sure that the site is squarely within the DMCA Safe Harbor provisions.
The file manager, seen above, features everything you would expect, with folders being supported. It shows modification date and time, file/folder name, size, and file type. The bottom of the file manager features the upload portion, which contains information on upload speed and other details.
Will you be signing up for Mega when it launches in January?