YouTube have decided to put their best dress on going into the holidays, offering up new features that are designed to make it easier for users to subscribe and watch channels through the site. YouTube have pushed out a new Guide feature, which reaches out to multiple devies. The site have also unveiled a new look for the site, which I'm personally not fond of.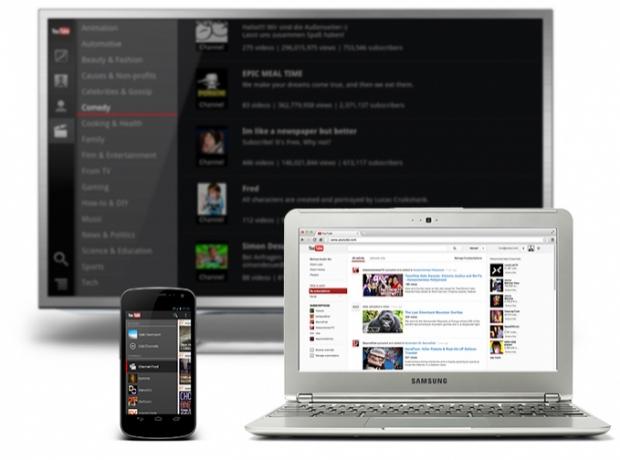 The video sharing site have also made it easier for people to subscribe and use channel subscriptions by adding the Guide to the homepage, something that was rolled out five years ago now - but now in a better position to users. When adding subscriptions to your Guide, it will display videos related to things you've seen before. The Guide will pass through all of your YouTube-enabled devices, be it the iPhone, iPad, PlayStation 3, Google TV and Android-based devices.
Each month YouTube offer up 4 billion hours of videos - an astounding number. Within the last twelve months, the number of users subscribing to channels has doubled, with the company estimating that an additional 30% rise is to be expected. This is why YouTube are concentrating more on subscribers, as the expansion has been huge.