It sucks when you set something down and then can't find it. It seems to be happening to me more and more each and every day. Well, I must not be alone, as a new technology is looking to put an end to my searching. Instead, I'll be able to pull out my smartphone and track down the lost item--at least get pretty close to it, anyway.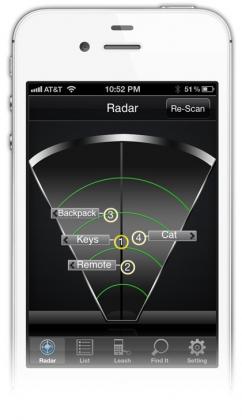 The StickNFind, seen above, is a small, Bluetooth-powered sticker that helps you track down items that you have misplaced. At about the size of a US quarter, the stickers are small, yet the battery life is said to be almost one whole year. The stickers pair with a smartphone app using Bluetooth and have a range of about 100 feet.
The app shows you how far away the item is and, with a tap on the screen, can cause the sticker to light up and buzz. This is another one of those crowd-funded technologies. They're currently raising funds on Indiegogo and are already at $105,752, which is beyond their $70,000 goal. On the campaign, they detail several cool and unique ways of taking advantage of the stickers. You should check it out and consider pre-ordering a set.