Microsoft unleashes Socl to the world, if you even cared
Microsoft's entry in to the social networking world, Socl, has just launched.

Published Wed, Dec 5 2012 4:41 AM CST
|
Updated Tue, Nov 3 2020 12:25 PM CST
Quick, close the Facebook tab that you have open on your browser, remove the Facebook app on your phone and get into Microsoft's latest social network, Socl. Socl has just launched, and is a social networking project from Microsoft's FUSE research group.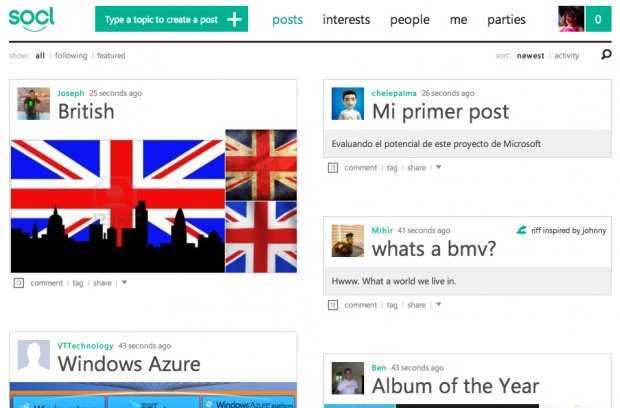 There was a beta up until its launch that was limited to a handful of people, but now anyone who sports a Facebook or Microsoft account can sign up for free. Not that most people really care, as Facebook has (for most of us) become such an integral part of our everyday lives. I think Microsoft, and even Google, will find it next to impossible to combat this without some fundamental changes in their respective social networks.
Socl looks nice, but I'm so invested in Facebook it's hard to switch. Who knows how much longer Socl will be here for, but since it has an official launch, and it's Microsoft, you can probably place bets that it'll be around for a little while longer yet.
Related Tags