It looks like Google have done yet another good thing for business, education and government customers - with their latest update to the Google Play Store that will let you host your own private internal apps directly into Google Play.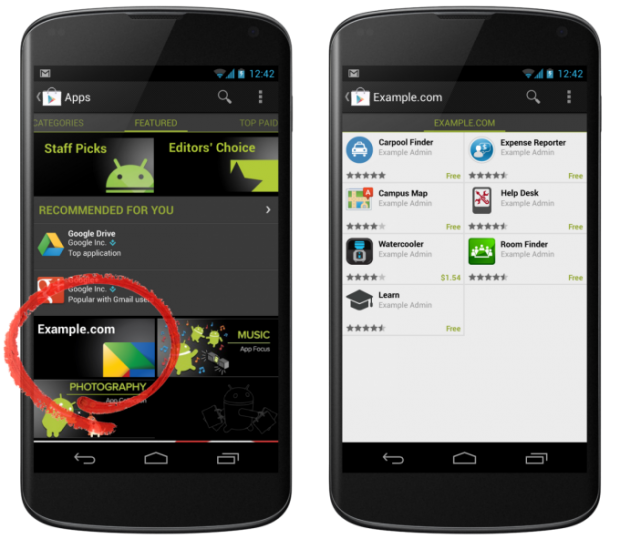 All you'll need to do is enable it in the developer console, then applications can be uploaded to the Play Store with users who are signed in with the same domain name will have a new section that will be accessible. This new section will allow the user to browse, download and update internal applications - all without sideloading.
This is perfect for those who want to host a help desk for example, or a bunch of apps that a bigger team need to access, then this is perfect. Google are helping out the enterprise customer, and this is only a good thing.
More details on how to get going and set up your own Google Play Private Channel can be had right here.