In the world of online streaming video platforms, Netflix is still king even though it hasn't exactly had the greatest time with its customers in recent months. I mean, there's no way you forgot about Qwikster, right? That's why any new online streaming video service needs to be aggressive and offer as good as a service as Netflix currently does. If today's report turns out to be true, it looks as though Redbox may have quite the service in store for those looking for an alternative to Netflix.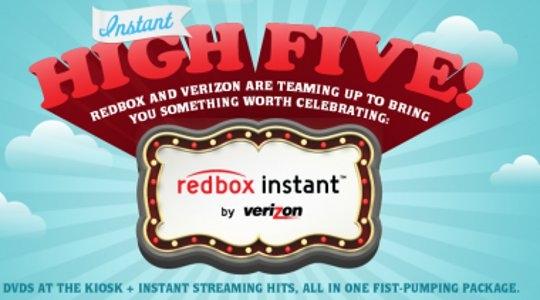 According to GigaOM, it looks as though when Redbox's "Redbox Instant" is launched, it'll charge its customers $6 a month for its online streaming video service, which is $2 cheaper than Netflix currently charges. Not only will it offer unlimited video streaming, but it will also give its users some optional perks like paying $2 extra a month to keep their DVD rentals for four nights, instead of the usual $1.20 per night cost. Redbox also plans on offering on-demand rentals of newer movies at $.99 a pop.
Seeing as Redbox Instant won't have the massive, and somewhat lackluster, catalog Netflix has, I'm still curious to see what kind of catalog it will have. If Redbox offers more worthwhile films at a lower cost, then it could easily be seen as a serious competitor to Netflix's "grab anything that was released on film, no matter how terrible it is" catalog.