Curiosity is awesome from many different standpoints. It's one hell of a robot, a feat of engineering, and a great way to increase our knowledge about Mars and space in general. Rumors of a massive discovery, according to NASA and Curiosity's Twitter account, have been a bit overblown, but never-the-less, NASA will be presenting its findings so far tomorrow at 12:00 p.m. EST, 9:00 a.m. PT.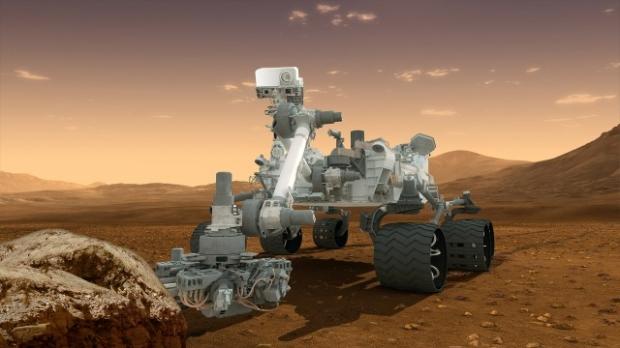 The press conference will be held during the fall meeting of the American Geophysical Union, which takes place in San Francisco. NASA has been trying to dial-in expectations and has said that there won't be any unbelievable findings presented tomorrow. "Rumors and speculation that there are major new findings from the mission at this early stage are incorrect," officials at NASA's Jet Propulsion Laboratory wrote. "The news conference will be an update about first use of the rover's full array of analytical instruments to investigate a drift of sandy soil."
The rumors of a massive discovery started making their rounds two weeks ago when an NPR story used a quote from John Grotzinger, mission chief scientist, that said the SAM tool had found data "for the history books." If an earth-shattering discovery is presented tomorrow, you'll be able to read about it here.