If you've got a Samsung Galaxy Note Ii and you're not impressed with its stock 3100mAh battery, then you do have yourself some options from Mugen Power.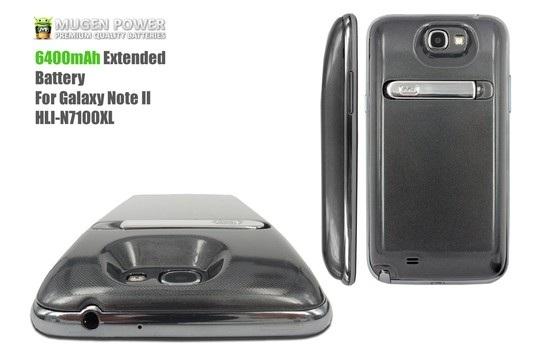 The company have offered an extended battery that is a whopping 6400mAh beast, model number HLI-N7100XL. I wonder what the XL means? Nikolai Lebedovsky, marketing manager at Mugen Power Batteries has said that the company worked quite hard to jam pack as much power into the extended battery as possible.
The company's main goal was to keep its usability intact, but without the trouble of constantly charging, or walking around with a portable USB-powered charger:
Samsung Galaxy Note 2 is an amazing device with great set of functions and brilliant screen. Users are happy to enjoy all the functions of this phone, but the battery life is a real limitation if you want to get it all. We worked hard on this project and managed to fit additional 3300mAh capacity into that new battery. Our solution gives customers added battery life to stay connected longer without recharges and make more with the smartphone than ever before.
At $106.99, it's not too expensive either - doubling the Note IIs battery life. You can grab the battery directly from the Mugen Power site right here.