If there's anything us parents want to do, it's keep our kids as safe as humanly possible - well, one dad has taken this step in a technologically driven direction for a change.
Paul Wallich would normally walk his son to the bus stop near their house - a 400m journey each and everyday. He did this to make sure his son safely got onto the bus and was on his way to school. 400m isn't a huge distance, but it can be an annoyance during the winter, or when he was super busy.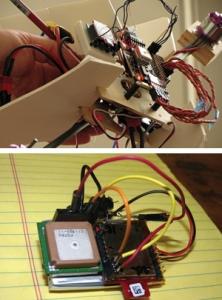 Wallich decided there had to be a way around this, and to watch his son get escorted to school from the comfort of his warm home. Wallich built a quadrocopter that sports a camera that streams a live feed directly to his PC. This process wasn't too hard, as quadrocopter kits are available at most hobby and electronics specialty shops.
A live video feed of his son walking to the bus stop wasn't a huge feat, either, as Wallich just attached a smartphone to the hovering bodyguard, and used a video chatting application to stream video to his PC. This was the end of the easy part of this journey, the hard part was getting the now video-equipped quadrocopter to track his son's movements during his walk to the bus stop.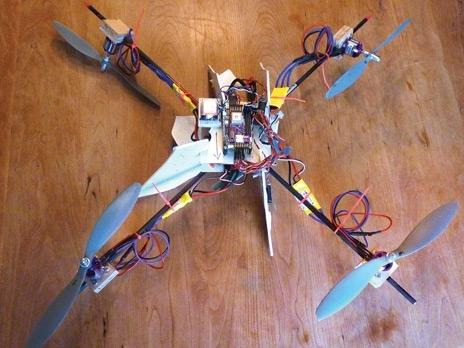 Wallich looked into various long-distance RFID options, but ended up deciding on a GPS beacon. He installed a small transmitter beacon that fits easily into his sons backpack, and being coin-cell battery powered, it lasts up to a week. The quadrocopter is capable of doing its new job, but its journey can be a bit hard if its windy outside, and the GPS tracking is good, but only up to around 10m.
The battery life is another concern, with Wallich stating that it has just enough power to fly to the bus stop, wait for the bus, and fly back before it dies.