If you thought that the Raspberry Pi models found in the cheap Model A and Model B offerings were great - well, things are about to get a whole lot Moore's Law-sy with Hardkernel's latest offering.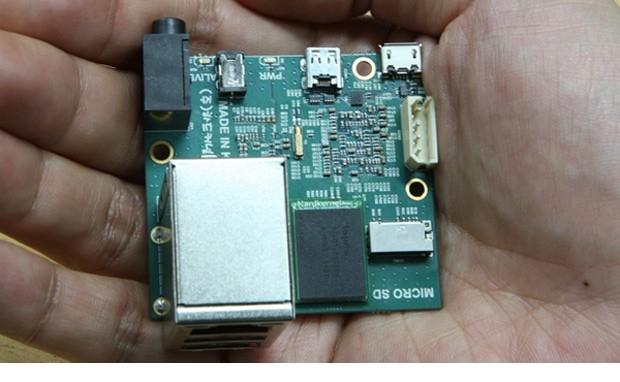 The product in question is the ODROID-U, which costs just $69 but sports a 1.4GHz quad-core Exynos 4412 CPU, you know - the same thing that powers Samsung's Galaxy S III and Note II smartphones. On top of its quad-core processor, it has 1GB of RAM, a quad-core Mali 400 graphics chip, micro-HDMI out, USB ports, a headphone jack and Ethernet connectivity.
One thing the ODROID-U doesn't have is on-board flash memory, Hardkernel have left this out and provided a microSD card slot instead. For an additional $20, you can get yourself double the ram at 2GB, and get the chip clocked up to a nice (and hopefully not toasty) 1.7GHz on the ODROID-U2 model.
The ODROID products are capable of running Android, as well as some Linux options. The ODROID-U2 will be available starting when the world is meant to end - December 21. The cheaper of the two will arrive three weeks later on January 16, 2013.