After a while on the run, the founder of anti-virus company McAfee has been caught by the police. John McAfee was wanted by police over the murder of his neighbor, and has finally been found after weeks in hiding.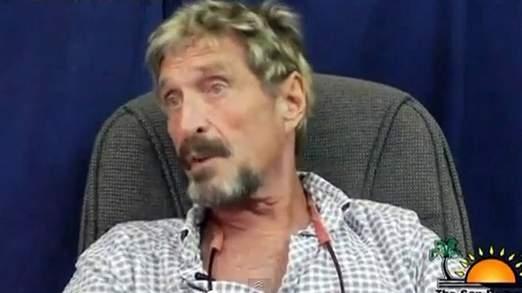 McAfee set up a website, whoismcafee.com, and has had updates of his progress since the murder of his neighbor, Gregory Faull, on November 11. The McAfee founder has also tapped Twitter to promote his posts, too. His site used a title "Breaking: John Captured" on December 1, stating "we have received an unconfirmed report that John McAfee has been captured at the border of Belize and Mexico". Then teasing "more information as it is received".
McAfee actually wrote entries to the blog, where he has said he disguised himself as a beggar, a street trader and a drunken German tourist - all an elaborate plan so he could watch police as they searched his home in Belize. He also states that at one stage, he was hiding out on his compound on the island of Ambergris Caye.
He also said that he setup the website so that it would counter claims made about him by the media, and the authorities in Belize, as well as a point to state his innocence. We should hear more about this in the coming days.