Apple offering variable amount iTunes gift cards through third-party retailers
iTunes gift card that is available in variable amounts? Yep, it may be in a store near you.
Published Fri, Nov 30 2012 6:30 PM CST
|
Updated Tue, Nov 3 2020 12:26 PM CST
If you're looking to get an iTunes gift card for someone special this year, you'll no longer be tied into buying a predetermined denomination. Instead, these variable amount cards will be able to be loaded with any amount ranging from $15 to $500. Previously iTunes cards had only been offered in $15, $25, $50, and $100 denominations.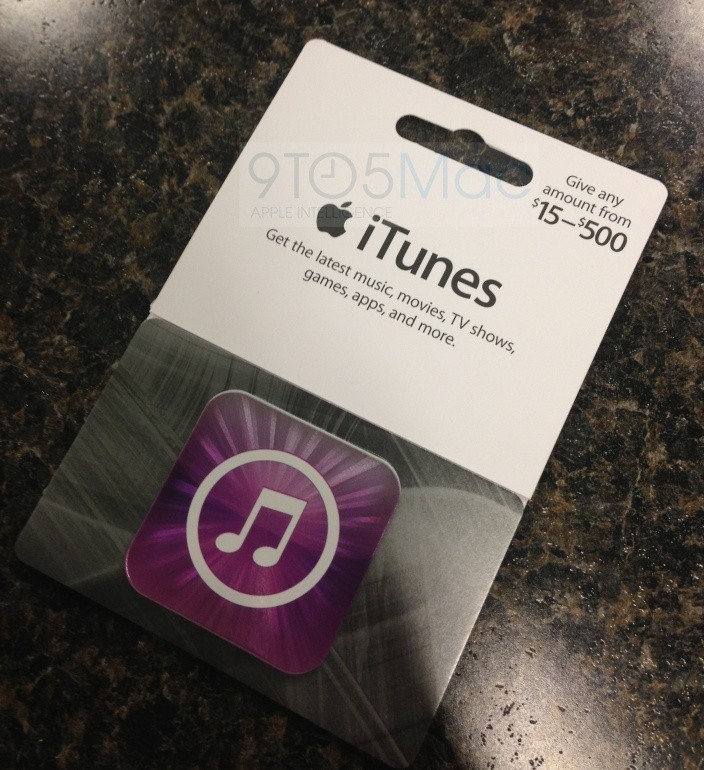 The new cards are rolling out to at least one supermarket chain and one retailer today, though they will likely come to a store near you. As of right now, there doesn't appear to be a place online where these cards can be procured, so your only option is to find them in store.
When you go to purchase one of the cards, the cashier validates the card and the amount you pay is tied to the card. The new cards are capable of being redeemed using the new iTunes OCR redemption system.
Related Tags