Black Eyed Peas star, Will.i.am, has just launched a new camera accessory for the iPhone, the "i.am+" accessory. The new i.am+ will be available as a £199 C.4 "contemporary" and £299 V.4 "vintage" models for the iPhone 4 and 4S. In USD, we're looking at around $318 and $478 for the C.4 "contemporary" and V.4 "vintage" models, respectively.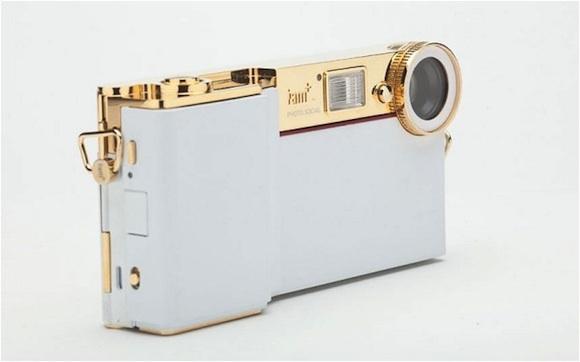 The V.4 "vintage" model sports a slide-out keyboard, which is what that extra $160 or so will give you. Both models use the existing iPhone camera and feature interchangeable lenses for standard, fish-eye, and zoom photo abilities, while the C.5/V.5 models for the iPhone 5 will arrive next year, but will sport a 15-megapixel sensor and flash.
A companion iTunes app turns the hardware in to what the celebrity calls "a social photo experience". It will also offer easy access for users to store In their individual i.am account.

As with other apps and accessories, on on-screen controls allow users to change shooting modes, apply real-time filters, control the in-built flash and edit pictures or add caption.
All of the new i.am+ devices will also integrate with a new service which has been called i.am, which is an Instagram-like photo sharing service. I really can't even believe I typed up a news article for this, it really feels like an April Fools Day joke, but it's not.