We all knew this was coming, but it looks like there's now more movement in the news department from DigiTimes' latest report. Industry sources are now claiming that Apple could move from Samsung to TSMC for their A-series production.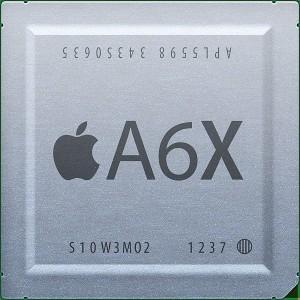 At first, you would think this only effects Samsung - as they'd lose Apple's huge business, but TSMC would also benefit, greatly. But remember, TSMC have some gigantic clients in NVIDIA, Qualcomm, Broadcom and more, and this move would effect every single one of them, considerably. At the moment, Samsung is the only source of production for Apple's A-series of processors, which include the A5, A6 and A6X processors.
These chips are baked into the latest and greatest iDevices, such as the iPhone 5 and iPad (new, new one - the fourth-gen, yes it's confusing). Rewinding back to the A4 and A5 processors, which were designed by Intrinsity, but had input from Samsung in terms of their design. Apple acquired Intrinsity in 2010 - but they may have had some interesting intellectual property that Apple couldn't take over to share with TSMC, forcing them to make a custom-designed processor which materialized into the A6.
Apple have since moved from the 45nm process from Samsung to a 32nm process for its latest chips, but they've been reportedly testing production on the A6 off of TSMC's advanced 28nm process for the last twelve months - a move that is quite interesting. A move to 28nm would give Apple increased power efficiency, a huge benefit in getting their devices thinner.
Now we have the other clients, big players like NVIDIA and Qualcomm who would be effected. Apple require an estimated 200 million SoCs each year - and surely inking a deal with TSMC for production would put them at the top of the list, pushing other big boys down the list. NVIDIA and Qualcomm won't like this - and it could cause serious issues moving into 2013. The future is going to be messy - and hopefully this doesn't effect the pricing, or release dates of future consumer devices.