Nintendo 3DS XL bundled with Mario Kart 7 available on Dec. 2 for $199
Nintendo announced a new bundle bringing the 3DS XL and Mario Kart 7 into on package.
Published Wed, Nov 28 2012 11:30 AM CST
|
Updated Wed, Mar 10 2021 1:19 PM CST
The holiday shopping season is in full swing and what would the season be like without major video game console manufacturers bundling their previously released systems with an extremely popular game? It wouldn't be a holiday season without it as many parents will be enticed at the prospect of getting a hot game console with a great game for a great price.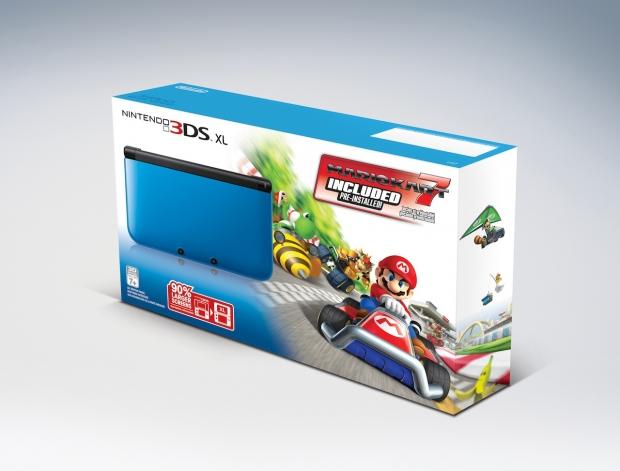 Nintendo is the king of bundling their hardware with software and this year is no different as they announced a new 3DS XL bundle will be made available at major retailers starting on Dec. 2nd. The 3DS XL bundle will come with a Blue/Black Nintendo 3DS XL and comes pre-loaded copy of Mario Kart 7 for $199.99. Without this special bundle, the 3DS XL system and Mario Kart 7 would retail for a total of $239.98, which makes this one sweet deal if you were already planning on picking up both the 3DS XL and Mario Kart 7.
Related Tags