This is the one thing I love about every manufacturer apart from Apple - they're not scared to mess with the general look of the phone. In Samsung's latest high-end hardware headed for China, they've unveiled the new SCH-S2013.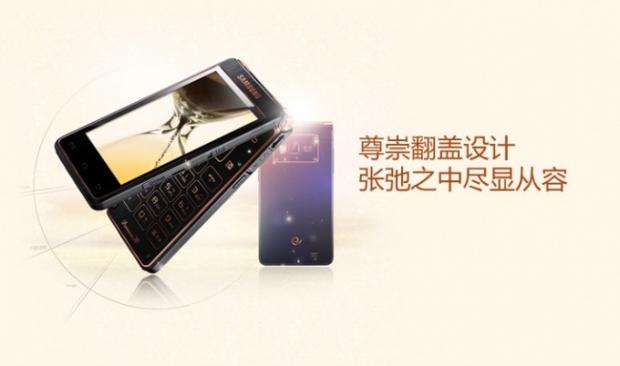 The SCH-S2013 is a flip phone, but sports high-end internals such as a 1.4GHz quad-core CPU, 2GB of RAM and 16GB of built-in flash storage, also expandable through microSD cards. Better yet, there are two screens - both 3.7-inch Super AMOLED, at WVGA resolution - 800x480.
Software wise, it comes with Android 4.0 Ice Cream Sandwich as well as Samsung's TouchWiz UI - both of which are probably tweaked to handle the old school form factor. There's also dual SIM slots, one for GSM, and the other for CDMA.
This story does get better, in the fact that the W2013 is designed for, and marketed by, Jackie Chan. You might remember him from the Rush Hour movies, and countless Chinese martial arts movies, too. Engadget revealed that the phone was unveiled at an elaborate charity event in which Chan attended, where he collected his very own W2013.
Samsung's W2013 has one more trick up its sleeve - and that's its price - at a whopping $3,000.