Police raid 9-year-old's home, take laptop adorned with Winnie the Pooh
Finnish police raid house of 9-year-old who was suspected of illegally sharing files.
Published Thu, Nov 22 2012 4:15 PM CST
|
Updated Tue, Nov 3 2020 12:26 PM CST
What kind of world do we live in where police raid a house and take a 9-year-old's laptop that is adorned with Winnie the Pooh stickers? Well, apparently Finnish police feel this is an acceptable thing to do. According to TorrentFreak, police showed up at the girl's house after her dad didn't pay a fine.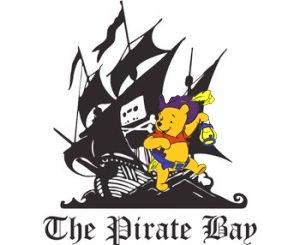 CIAPC, an anti-piracy company, managed to get Finnish ISPs to block The Pirate Bay. They started tracking BitTorrent users and, in particular, this one little girl. They sent a letter, which was received by the father and owner of the internet connection, demanding a cash settlement without any sort of trial.
The father, of course, refused to pay. This prompted police to raid the home of the 9-year-old suspect and confiscate her laptop, which was decorated with Winne the Pooh stickers, mind you. "It would have been easier for all concerned if you had paid the compensation," the police advised.
"I got the feeling that there had been people from the MAFIA demanding money at the door," the girl's father explained.
"At that point my jaw hit the floor and I wasn't sure if I was awake or dreaming. So the investigator suggested, between the lines, that I empty my wallet and keep my family in hunger for the next two weeks so that they could get rid of the case? What the f--...is this how it goes? I could evade justice murder by skipping Christmas this year?"
"We have not done anything wrong with my daughter. If adults do not always know how to use a computer and the web, how can you assume that children or the elderly - or a 9-year-old girl - knows what they are doing at any given time online?
"This is the pinnacle of absurdity. I can see artists are in a position, but this requires education and information, not resource-consuming lawsuits," he added.
This could soon be America. I'm not going to sit here and preach about pirating, because it is wrong. But this type of mafia settlement and such is just wrong. With the new piracy policies going into effect in the US with major ISPs, we're only a couple of steps off of this type of treatment.
Related Tags