According to comScore's latest estimates, consumers are to spend $43.4 billion on web-based shopping during November and December. This would mark an increase of 17% year-over-year for the same two-month period of 2011.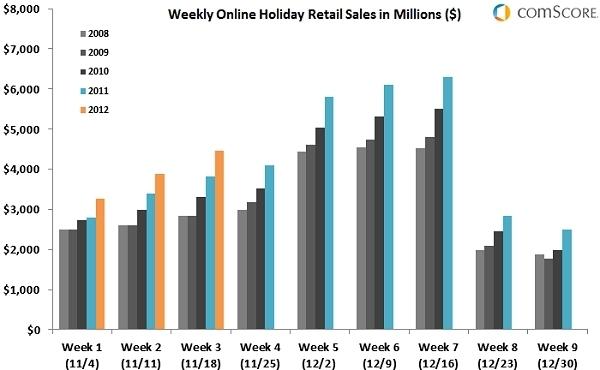 2011's online spending was around 15% higher than it was in 2010, showing that it has increased year-on-year for a while now. This year's forecast is actually much higher than the industry's overall retail expectation, which expects a 4.1% rise in consumer spending during the 2012 holiday season.
Considering the US going through a huge recession, natural disasters, and a very uncertain economic future, consumers shopping online has actually increased. ComScore chairman, Gian Fulgoni, has said that if the estimates are true, it would be a great finale to a great year for retail e-commerce. Fulgoni has an optimistic outlook on the season based on the strong lead-up to the 32 shopping days between Thanksgiving and Christmas.