Google's search dominance continues, approaches 70% market share
Google dominates search engine market share, accounts for nearly 67 percent of all searches.
Published
0 minutes & 36 seconds read time
Google is an unstoppable force. The company's search market share has practically continued to increase month-over-month and it saw its highest ever market share this past October. Coming in at 66.9 percent, it beat out its previous record of 66.8 percent, which it achieved in both June and July of this year.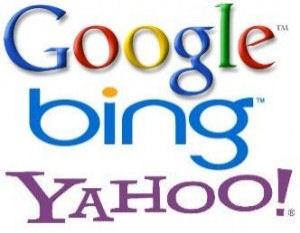 Looking year-over-year, Google's search dominance has increased 1.5 percent. Bing, too, is increasing in market share, though it has a long road in front of it if they hope to reach anywhere near what Google has. Sitting at a mere 16 percent this October, they have grown only 1.2 percent year-over-year.
Yahoo managed to get 12.2 percent of search traffic, down from 15.2 percent year-over-year. Ask pulled in a mere 3.2 percent and AOL managed to get 1.8 percent, both absolutely tiny in comparison to Google's results. These numbers come from comScore, who measures desktop searches. This means searches executed by mobile devices aren't included.
Related Tags