Feel the rush of foosball on your iPad with this table
New Potato Technologies has created a foosball table for the iPad.
Published Wed, Nov 21 2012 11:00 AM CST
|
Updated Tue, Nov 3 2020 12:26 PM CST
Foosball has been one of those games when my brothers and I see a table, our competitive juices start flowing and we can't help but to jump onto the table and have at it. The problem is finding a table is difficult these days, but now thanks to this creation by New Potato Technologies, all we'll need is an iPad and a thirst for competition.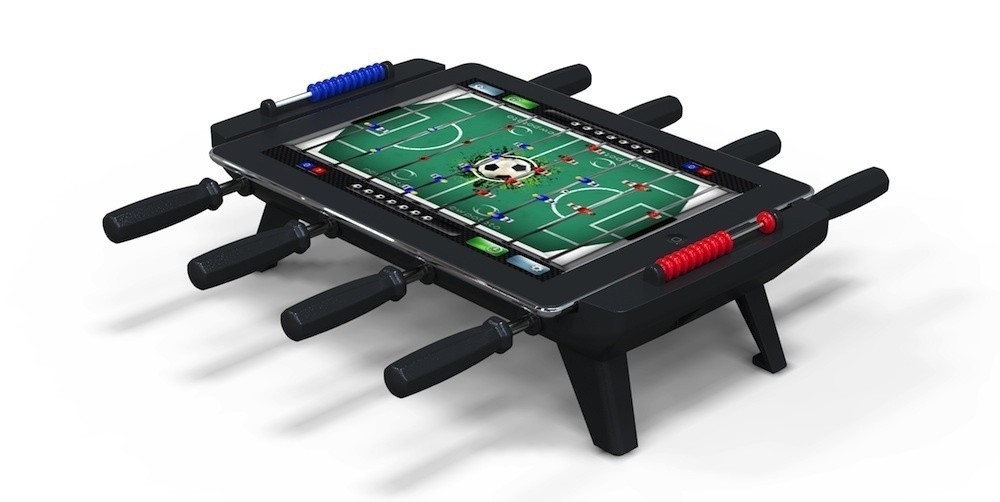 The foosball table houses the iPad inside of its frame which has four rods on both sides of it, an abacus-style point keeper for each player and small, stubby legs to ever so gently place upon your coffee table. Keep in mind the foosball table is compatible with the third-generation iPad and below as it contains a 30-pin dock rather than the fancy, shmancy Lightning connector.
A free app is included with the foosball table's $100 price which is where the majority of the action will take place as what's the point of a foosball table without the looks and sounds of a real foosball game?
Related Tags