'Karaoke' coming to Xbox 360 this holiday with hourly charges and SmartGlass integration
Microsoft will release its own karaoke application for the Xbox 360 this holiday.
Published Mon, Nov 19 2012 9:30 PM CST
|
Updated Tue, Nov 3 2020 12:26 PM CST
If there are two things I enjoy than life itself, it's singing karaoke and never leaving my home. Thanks to a new collaboration between Microsoft and The Karaoke Channel, I won't have to as the company will release a Karaoke application for the Xbox 360 this holiday season.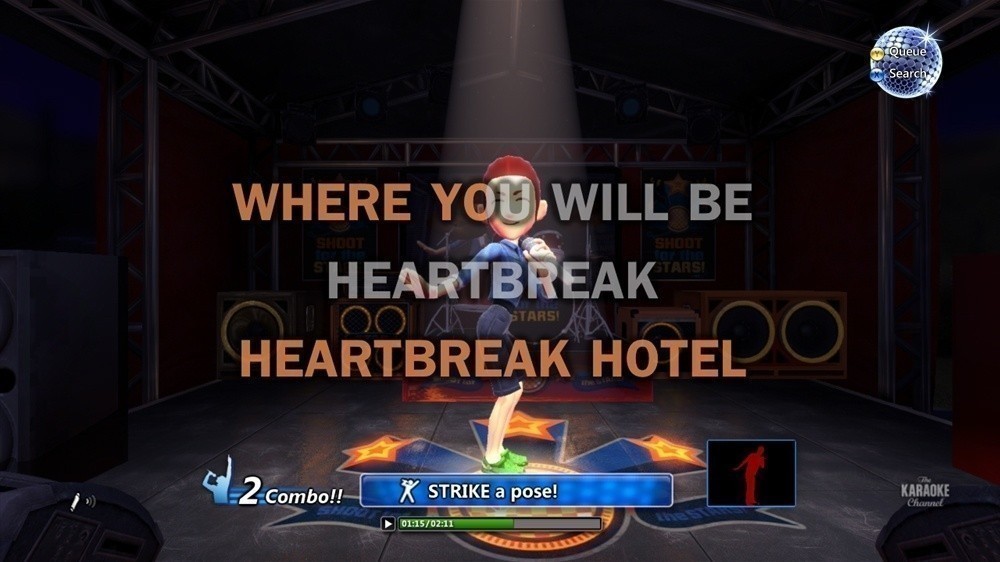 Karaoke will allow users to rock out by the hour as they'll need to purchase blocks of time, which are said to be two, six and 24-hours of time, although I'm sure the 24-hour block of time won't need to be used all at once or you could end up with no voice for days after your marathon performance. Players will also be given the opportunity to select a number of free karaoke tracks to sing through.
Once you picked an amount of time, you'll be given access to Karaoke's complete song library of over 8,000 tracks to sing to that selections from Pop, Rock, Country, R&B/Hip-Hop and more. If it was a popular tune at one point in time, we're sure you'll be able to find it in the Karaoke app.
If you have a mobile device that uses Microsoft's SmartGlass application, then you're going to want to fire it up with Karaoke as users will be able to use their iOS, Android or Windows Phone device to browse the catalog of music to add their selection to a queue.
If you're a fan of singing karaoke but don't want to bother with going to a bar full of drunkards singing "Call Me Maybe" for the seven millionth time, then keep an eye out for Karaoke this holiday. Hopefully there will be some holiday music included when it releases as we can all agree our girlfriend singing "Santa Baby" to us is always a good thing.
Related Tags