Xbox 720 rumors point at Kinect 2.0, Blu-ray, DVR functionality
New rumors for the Xbox 720 point to some impressive improvements.
Published Mon, Nov 19 2012 9:01 AM CST
|
Updated Tue, Nov 3 2020 12:26 PM CST
With the Nintendo Wii U launching yesterday, the eighth generation of video game consoles has officially begun. Rumors over the past year have speculated both Microsoft and Sony will unveil their next-generation consoles at E3 2013. But some new rumors for the next Xbox surfaced over the weekend that offer an interesting look into Microsoft's gaming future if they turn out to be true.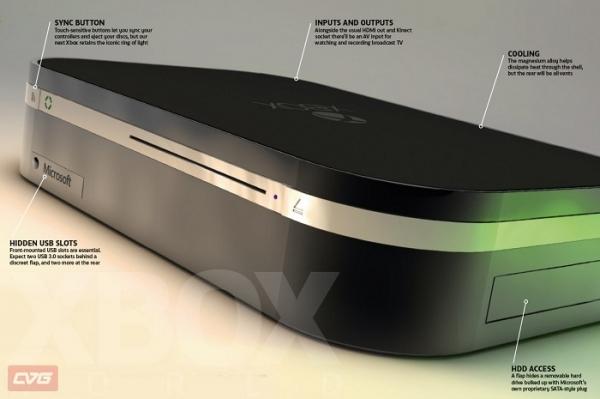 It's been two years since Microsoft introduced the Kinect, which is why the company is planning to introduce a new and improved Kinect 2.0 when the next Xbox is unveiled. Kinect 2.0 will improve on the original Kinect's technology as it'll be more accurate, able to track four players at one time, better voice recognition and stereo imaging.
A Blu-ray drive will also be available in the next Xbox, which is certainly a reason to be excited about seeing as one of the biggest mistakes Microsoft made with the Xbox 360 is sticking to a DVD-format for its discs.
Some other notable features for the next Xbox will be its users having the ability to watch recorded TV shows via included input / output ports, a controller with a built-in HD touch screen, directional audio and the possibility of augmented reality glasses being introduced with the next generation Xbox.
Seeing as how Microsoft has yet to unveil its next Xbox, take all of these rumors with a grain of salt no matter how legitimate they may seem. These improvements are a lot to take in and we'll know soon enough which turn out to be true when Microsoft plans to unveil its next Xbox.
Related Tags