Skyrim's upcoming Dragonborn DLC gets some details and screenshots unveiled
Skyrim's upcoming DLC pack, Dragonborn, gets detailed.

Published Mon, Nov 19 2012 4:32 AM CST
|
Updated Tue, Nov 3 2020 12:26 PM CST
Skyrim lovers get ready, as Bethesda have unveiled twelve new images to the upcoming Skyrim DLC, Dragonborn. Dragonborn is considered, by some enthusiasts, as the game's first "real" expansion, going above and beyond previous DLC packs by introducing an entire new, and very large territory to explore.
Gamers will be able to leave Skyrim, to travel over to the island of Solstheim, located northwest of Vvardenfell, and was previously mentioned in Bloodmoon. Bloodmoon being the second expansion to the 2002-released The Elder Scrolls III - Morrowind.
The terrain of Solstheim has been described as "ash wastes and glacial valleys", with Bethesda teasing that when you're on the island, you'll "encounter the Dark Elven Settlers of Raven Rock and the native Skaal as you unravel the mystery of a Dragonborn's return". New towns, dungeons and quests will be available to the player, with it ending in what should be your biggest battle yet - the first Dragonborn.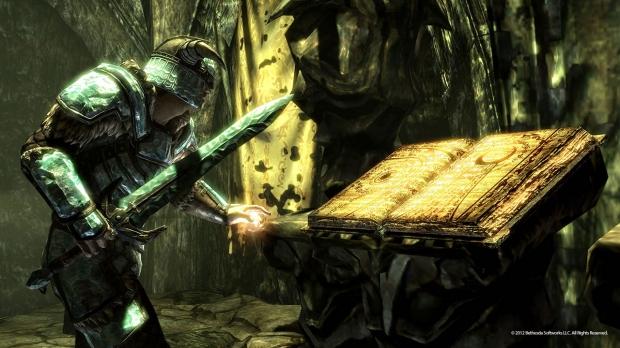 On top of the new towns, dungeons and quests - there'll also be new shouts and spells, including one called "Dragon Aspect". This latest skill will let you "summon the inner power of a dragon to deliver colossal blows and strengthen other shouts". New dark powers are also on offer, found in books of forbidden knowledge located in a Dadric realm. New loot will be found including Bonemold, Chitin armors as well as Stalhrim weapons.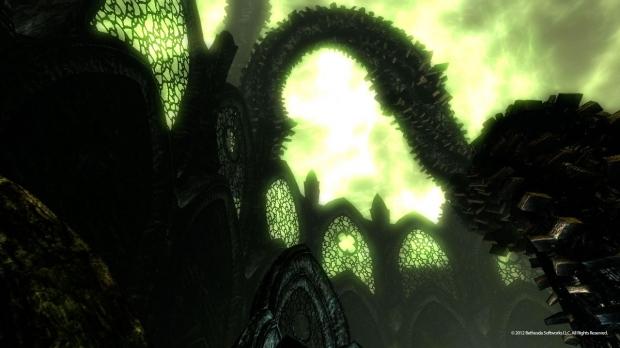 Gamers are getting built up on rumors that the latest Dragonborn DLC will introduce the ability to jump on a dragon and use it to fly around - Bethesda haven't confirmed this, but it would be a very cool addition into the game.
The Dragonborn DLC for Skyrim is released on December 4 for the Xbox 360, with PC and PS3 availability unknown at the moment.
Related Tags