LSI AIS 2012 - LSI Nytro Expands - Faster, More Cost Effective Enterprise Solutions
LSI AIS 2012 - LSI Nytro Expands - Faster, More Cost Effective Enterprise Solutions.
Published Sat, Nov 17 2012 11:15 PM CST
|
Updated Tue, Nov 3 2020 12:26 PM CST
LSI AIS 2012 - LSI's acquisition of SandForce is really paying off for enterprise customers. LSI's Nytro product line started off with the original Warp Drive has expanded from there. Last week we told you all about the LSI Nytro WarpDrive 800GB BLP4-800 in our breakout enterprise review but today we peer into the future.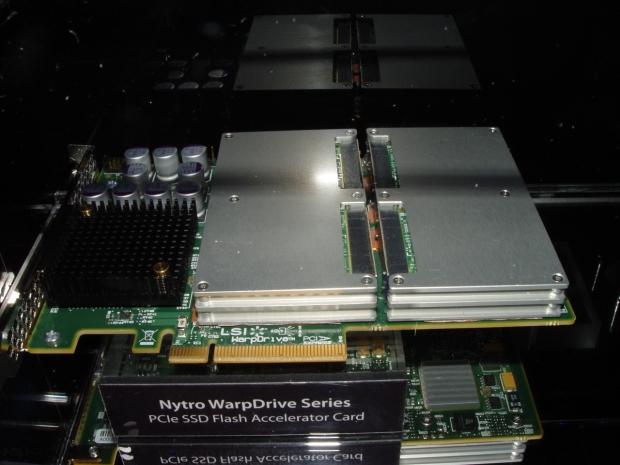 The Nytro WarpDrive we reviewed last week used four SSD cards but the model we see here doubles the card capacity to eight total! If that's a PCIe 3.0 ROC under the black heat sink then the next generation WarpDrive products will not only increase in capacity but also receive a massive performance improvement as well.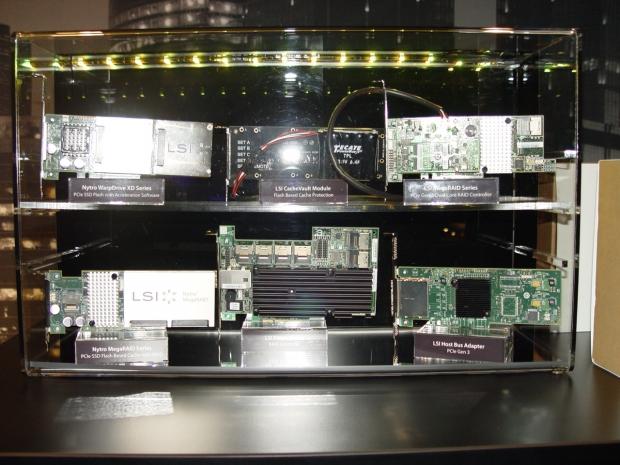 LSI integrated Nytro products to their existing MegaRAID line up to offer an additional tier of performance to datacenters. Innovative products like the Nytro WarpDrive XD add advanced software to the solution and increase overall efficiency with minimal investment.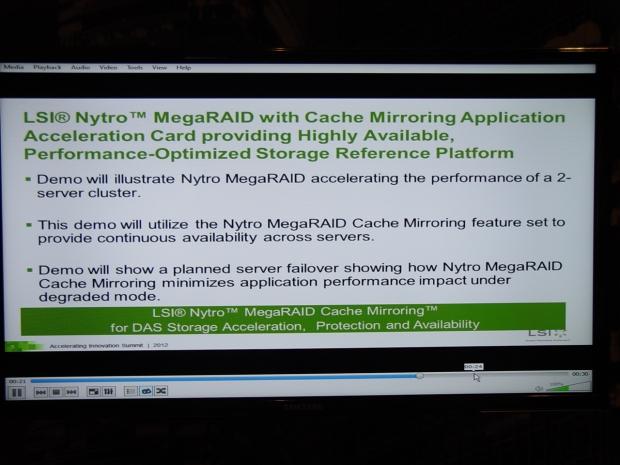 LSI's newest announced product is Syncro. Syncro connects the MegaRAID controllers to the SAME disk drives. Shares the data. Leveraged into an architecture, with two product families, CS and MX. The cache is shared adding redundancy. One version of Syncro is for boot devices and one is for shared storage. The application possibilities are endless.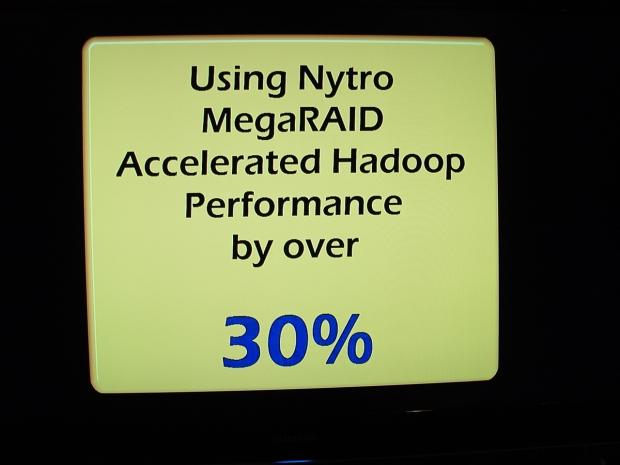 Existing Nytro products are also making inroads to other applications like Hadoop.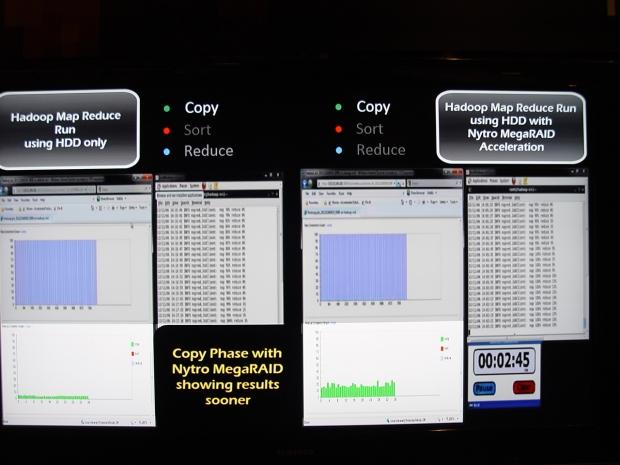 Just showing you an image of a claimed 30% isn't enough for us. Here we see a 30%+ increase in Hadoop.
Related Tags