LSI AIS 2012: LSI Accelerating Innovation Summit 2012
LSI reveals 12GB/s infrastructure at AIS 2012.
Published
1 minute & 20 seconds read time
LSI AIS 2012 - LSI beat the rest of the market to release the SAS 6Gb/s controllers that now dominate the datacenter, with over 75% of the channel and 4 out of 5 major OEMs utilizing their current generation products. LSI aims to extend this lead and has shown us some of the initial results for their new 12Gb/s SAS products.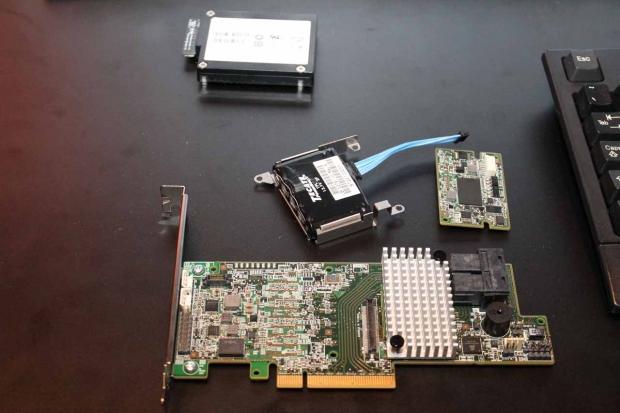 The Invader, referred to as the 9271-8i MegaRAID, sports LSIs latest ROC, the 3108. This chip provides excellent scalability and the potential for speeds that saturate the current PCIe 3.0 bus.
We can also observe the battery backup unit, and also the innovative cache module that provides a fail-safe cache protection for mission critical applications.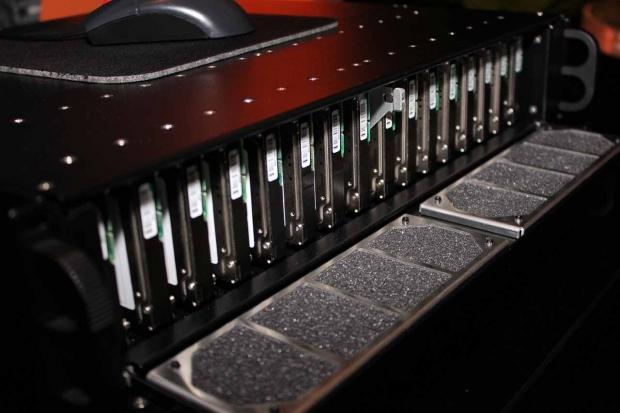 Part of the attraction of this new series of controllers is the DataBolt expander technology that LSI has developed in conjunction with the Invader. With widespread adoption of 12Gb/s storage devices likely to take some time to enter the channel, the DataBolt technology provides the ability to aggregate the performance of two 6Gb/s devices across one lane.
This will provide excellent scalability, increase density, and allow for those that integrate this solution to expand their existing infrastructure by simply sliding in the new controller and backplane technology.
For users with extensive existing infrastructure this creates a win-win solution. The inclusion of new HD-miniSAS connectors to the technology brings forth new capabilities with greater density per connection.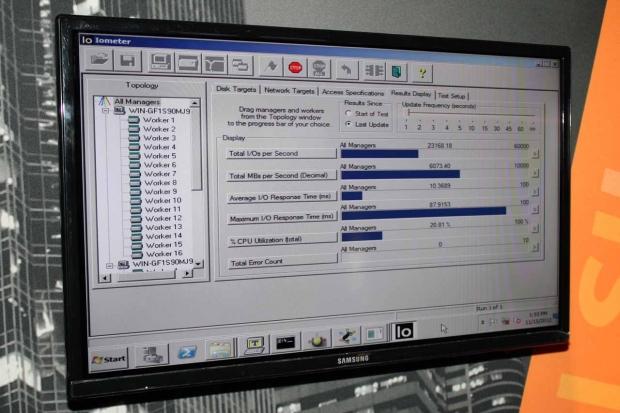 Here we can see the 9271-8i pushing the boundaries of the PCIe 3.0 connection, providing more than 6GB/s in throughput.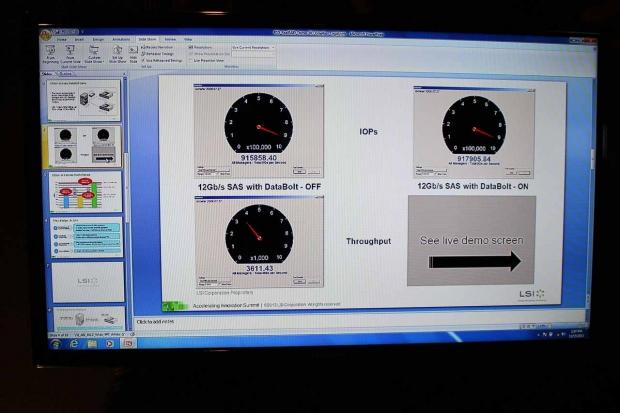 Perhaps more important for some applications is the IOPS performance, and the Invader, coupled with DataBolt, does not disappoint, posting a tremendous 915,000 IOPS. This is just shy of 1 million IOPS from one controller, and we expect to see this number go higher as the firmware matures.
We are excited to have the opportunity to test the 9271-8i in our labs soon, so look forward to a much more in-depth look at this controller in the future.
Related Tags