Nintendo TVii, Netflix, Hulu Plus and Amazon Instant Video delayed until Dec. on Wii U
Nintendo indirectly announced the delays of its TVii and video-on-demand services for the Wii U.
Published Fri, Nov 16 2012 10:17 AM CST
|
Updated Tue, Nov 3 2020 12:26 PM CST
With the Nintendo Wii U getting ready to launch this Sunday, Nintendo chose today to announce its TVii and all streaming video services will be delayed weeks after the launch of the console.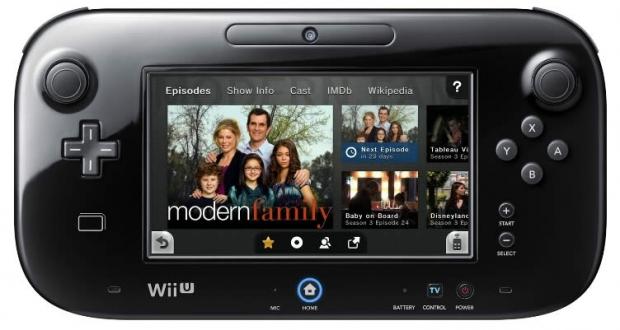 In a press release sent out today, Nintendo indirectly announced the delays through the description of the TVii and video-on-demand services.
Here's the description Nintendo sent out for the Nintendo TVii:
Nintendo TVii: In December, Nintendo will activate this unique application that will transform how people find, watch and engage with TV shows, movies and sports. Nintendo TVii makes watching TV simple and fun by bringing together a program guide, remote control and social interaction into one, seamless second-screen experience on the GamePad. Nintendo TVii comes with Wii U at no additional charge and requires no additional equipment. It works with existing cable and satellite channels. Viewers can engage with others in a variety of ways, such as commenting on moments as they happen on live TV, and then sharing those thoughts via Miiverse, Facebook and Twitter. Users can also discover more about what they're watching, as information from a variety of sources is automatically linked to the program they are watching, including sports data. Nintendo TVii is customizable for every member of the family.
As for the Wii U's video-on-demand services like Netflix, Hulu Plus and Amazon Instant Video, Nintendo says those services will be made available "in the coming weeks."
Seeing how Nintendo suddenly popped this news up within a press release that was focused squarely on the upcoming launch of the Wii U, this makes me question what else Nintendo is holding from the public on what exactly will and won't be available on its launch this Sunday.
Related Tags