BioWare offers Mass Effect Trilogy to Black Ops 2 PC players affected by mishap
BioWare will be offering the Mass Effect Trilogy to Black Ops 2 PC gamers affected by yesterday's mi.
Published Wed, Nov 14 2012 7:05 AM CST
|
Updated Tue, Nov 3 2020 12:26 PM CST
Yesterday, we reported on PC copies of Call of Duty: Black Ops 2 including a Mass Effect 2 disc instead of the second disc of the game. If you were one of those unlucky few, your luck has instantly changed overnight as BioWare has got a sweet deal for you.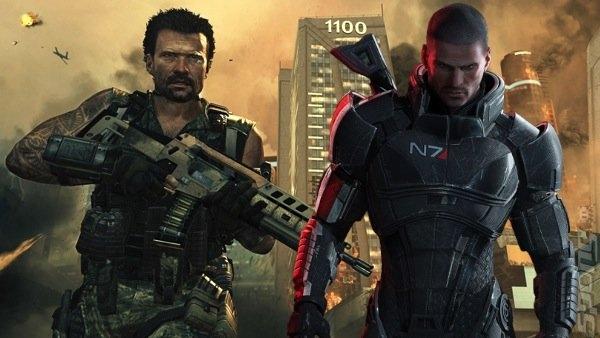 BioWare, who are the developers behind the Mass Effect trilogy, has seen the mixup as an omen which have given these select few a surprise Mass Effect 2 disc. With that said, BioWare is reaching out to those few who were accidentally given Mass Effect 2 discs and giving them the complete Mass Effect Trilogy they never wanted.
Rumor has it that about a thousand customers who purchased Call of Duty: Black Ops II for PC today were also treated to a surprise copy of Mass Effect 2. If you were one of the affected, chances are you thought it was a mistake, but we prefer to think that it was an omen, and when the universe talks, you should listen.

If the universe thinks that you should be playing Mass Effect right now, who are we to argue? In fact, we want to help! The first fifty fans affected by this phenomenon to send us a picture holding their special disc 2 will receive a code for a FREE PC copy of Mass Effect Trilogy.

Remember, in order to qualify, YOU must be in the picture, and disc 2 of your Call of Duty: Black Ops II must be visible. Got it? Then send your photo to community@bioware.com and you could be playing your very own Mass Effect Trilogy in time for the weekend!
We're not entirely sure how BioWare will confirm the validity of these PC gamers who have a Mass Effect 2 disc instead of Black Ops 2, but it's still an extremely nice gesture nonetheless.
Related Tags