Everspin become the first to ship ST-MRAM, is capable of being 500x faster than SSDs
Everspin offer up ST-MRAM, are the first on the market with it, and offers up to 500x the speed of S.

Published Wed, Nov 14 2012 2:34 AM CST
|
Updated Tue, Nov 3 2020 12:26 PM CST
Everspin Technologies, an Arizona-based company, has become the first in the world to supply MRAM, shipping their own ST-MRAM (Spin-Torque Magnetoresistive Random Access Memory) chips to select customers. This non-volatile storage claims to be up to 500x faster than current SSDs, but comes with a similar price tag - up to 50x more expensive.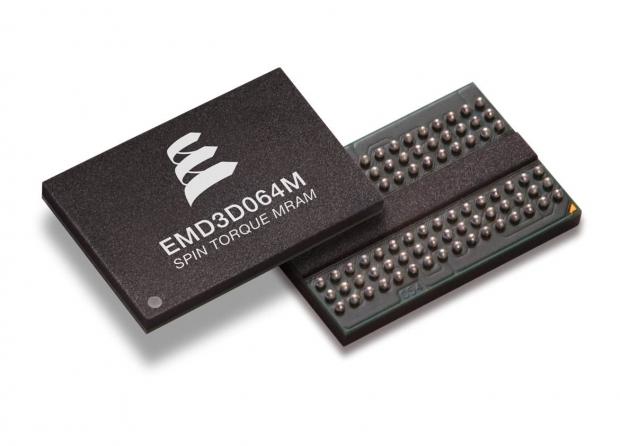 Let's talk specs - we're looking at 1.6 billion IOPS, and "up to" 3.2GB/sec of bandwidth with latency measured in mere nanoseconds. To compare, most decent SSDs are the mid 100k IOPS with just under 600MB/sec in throughput, with latency measured in microseconds, rather than nanoseconds.
Although the speed is there, drawbacks are, too. Everspin aren't looking to replace SSDs, but they're aiming to supplement them. This is most likely because of the huge price, with ComputerWorld stating that ST-MRAM is around 50x more expensive than current flash-based offerings. But, all technology starts out like that, just like SSDs. SSDs once cost thousands of dollars, and can now be had for under $100 for an 120GB drive.
High-power requirements are the next hurdle for ST-MRAM, with Everspin saying that the 64GB NAND flash drives found in current SSDs use around 80mW of power. Compared to just 1GB of ST-MRAM which requires 400mW, this is an absolutely huge party stopper. There will be some work required before we see this technology dream of being mainstream, but it's incredibly exciting to know that this is what is on offer right now.
Related Tags