Microsoft's Windows lead exec, Steven Sinofsky leaves the company, effective immediately
Windows lead Steven Sinofsky has just walked out of the doors of Microsoft.

Published Mon, Nov 12 2012 11:34 PM CST
|
Updated Tue, Nov 3 2020 12:26 PM CST
This can't be good - Microsoft's long-time employed executive and Windows lead, Steven Sinofsky, has just left the company, effective immediately. Julie Larson-Green, who currently is the Internet Explorer, Office and Windows interface guru will step into his shoes for most duties, heading up all Windows development, including hardware "opportunities" such as Surface.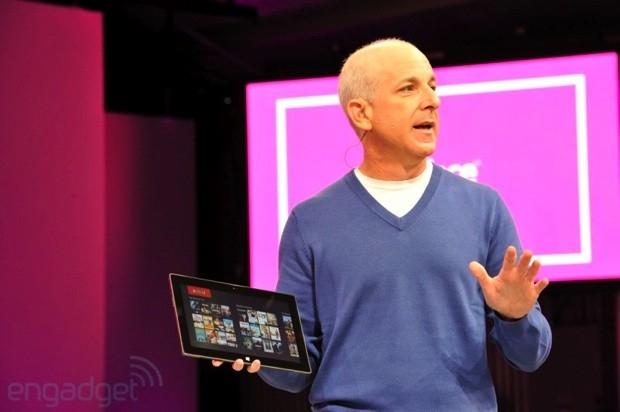 CFO and CMO Tami Reller will steer the pure business and marketing sides of Windows. The Redmond-based company has refused to comment on Sinofsky's shock exit, with AllThingsD reporting that there were "growing tensions" between Sinofsky and other execs.
Windows-based writer Paul Thurrott has gotten his mits on a copy of Sinofsky's e-mail, which hints toward reason for his departure. He portrays it as the outcome of some post-launch reflection, and a chance to "seek new opportunities" based on his experience.
Sinofsky backs it up by saying his departure from MS is a personal decision, and not the result of an internal mix around. The sudden exit, as he claims, is to help make "space" for his new replacements.
Related Tags