Stealth Cosplay's War Machine costume has functioning face mask, shoulder-mounted mini-gun
Stealth Cosplay's War Machine costume will certainly get him the ladies at conventions.
Published Mon, Nov 12 2012 10:57 AM CST
|
Updated Tue, Nov 3 2020 12:26 PM CST
If you ever attend a convention like a Comic-Con, one thing that will definitely get you the ladies is cosplaying as different characters. After watching Stealth Cosplay's video of his War Machine costume, I can tell you if he didn't already have a girlfriend, women at Comic-Con would be throwing phone numbers at him as if he was the guest of honor at a ticket-tape parade.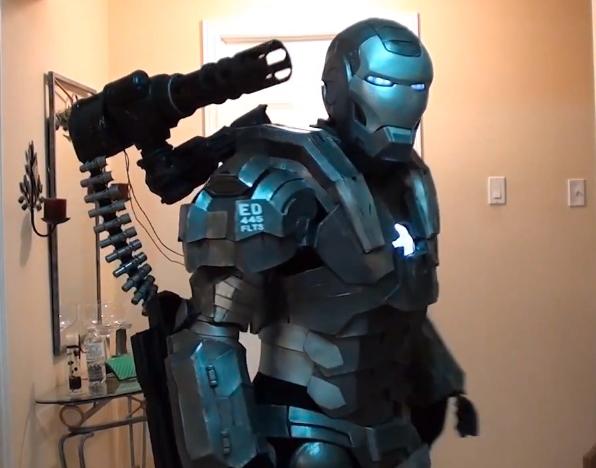 The suit took approximately one month to complete from start to finish that features the ability to open & close its face mask, blinking lights on the inside of his arms to simulate War Machine's machine guns and his shoulder-mounted mini-gun that spins when in use.
Sure, Iron Man gets all of the love at Comic-Con, but you gotta respect a guy who takes the time to create a War Machine costume as a wingman is never a glamorous job, but one everyone appreciates. It also helps his costume is really, really cool.
Related Tags