Texas woman buys an iPad at gas station; turns out to be mirror
A Texas woman learns a valuable lesson of never buying an iPad at a gas station.
Published Fri, Nov 9 2012 7:48 AM CST
|
Updated Tue, Nov 3 2020 12:26 PM CST
The closer we get to the holiday season, the more people are going to start looking at deals so they don't break their bank account buying presents for their loved ones. One item that will most likely be on most people's holiday list this year, and every year for that matter, is the iPad. But one place you should never buy an iPad is at a gas station in Arlington, Texas.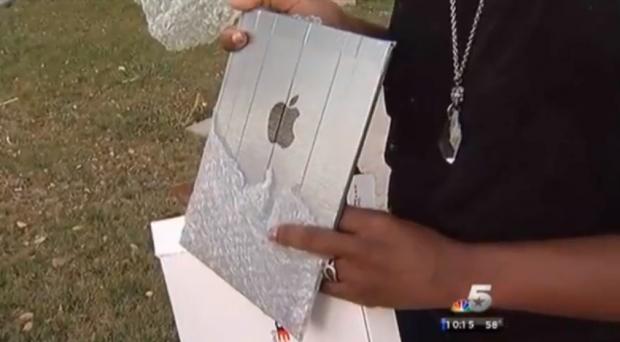 Jalonta Freeman was pumping her gas at an Arlington gas station, when a man approached her saying he has iPads and laptops for sale. Jalonta, being the savvy consumer, thought she would take advantage of the opportunity by purchasing an iPad from the gentleman, which normally retails for $800, for only $200.
Once the transaction was complete, the man was in a hurry and drove off before Freeman could inspect what she just purchased. As you could assume, the deal didn't go quite as planned as it turned out Freeman purchased a fake iPad.
The "iPad" she purchased turned out to be a mirror, which is just an additional dose of insult to injury as the least the fake iPad could have been some kind of tablet. Instead, Freeman is now the proud owner of a $200 reminder of how dumb she was for buying an iPad at a gas station.
Related Tags