Ferrari's Board of Directors gets a new member in the form of Apple's Senior Vice President Eddy Cue
Eddy Cue joins Ferrari's Board of Directors, likely to help develop the tech aspect of the cars.
Published Wed, Nov 7 2012 7:26 PM CST
|
Updated Tue, Nov 3 2020 12:26 PM CST
Ferrari and Apple, what do they have in common? Sleek looks, performance, something else? Well, while they might not have much in common right now, they now have a shared employee. Apple's Senior Vice President, Eddy Cue, has joined Ferrari's Board of Directors, probably to aid in adding electronic technology to the vehicles.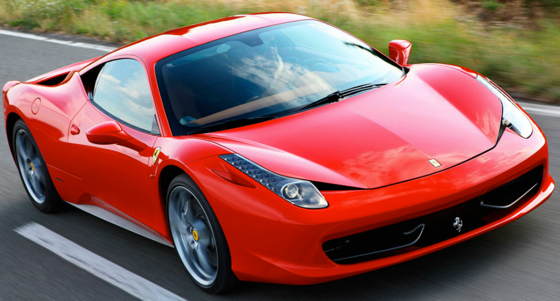 Cue said:
I am pleased and proud to become a member of the board. I have personally dreamed of owning a Ferrari since I was 8 years old and have been lucky to be an owner for the past 5 years. I continue to be awed by the world-class design and engineering that only Ferrari can do.
"I am delighted that Eddy Cue, one of the main driving forces behind Apple's range of revolutionary products, has now joined our board," said Ferrari Chairman Luca di Montezemolo. "His huge experience in the dynamic, innovative world of the Internet will be of great assistance to us."
Ferrari's technology side of the vehicles has never been tip-top, so it's likely that Eddy Cue is going to help the company develop that side of the car. "We're building cars, they build computers," he said. "But Apple and Ferrari are connected by the same passion, the same love for the product, maniacal attention to technology, but also to design."
It will be interesting to see how this affects Ferrari supercars in the future.
Related Tags