Microsoft sending out 'how-to' e-mails to Windows 8 users
Microsoft is sending out e-mails to users of Windows 8 to explain the basics.
Published Wed, Nov 7 2012 3:33 PM CST
|
Updated Tue, Nov 3 2020 12:26 PM CST
Users who have purchased or upgraded to Windows 8 should be receiving e-mails from Microsoft. In this case, they aren't spam and they aren't phising e-mails. In this instance, Microsoft has decided it is a good idea to send out e-mails to customers that explain how to use Windows 8 and do various tasks in the new environment.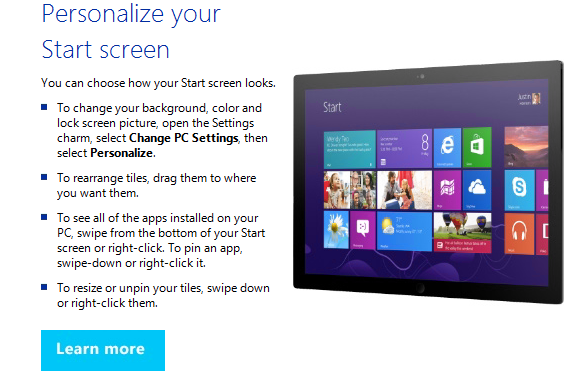 Users should receive two e-mails from Microsoft, if they set up a Windows 8 device and associated it with a Microsoft account. The first of the two e-mails details the basics of Windows 8, including descriptions of Live tiles, charms, and switching between views or multiple Windows 8 apps.
The second e-mail is more about customization and is titled "Personalize your Windows." It features information on how to customize the Start screen, use built-in apps, download new apps, and creating a picture password. Both e-mails feature a link called "Learn More" or "Discover More" which will take users to Microsoft's site, where they can watch how-to videos and find more information.
Related Tags