It looks as though Korea could dethrone Dubai as the tourist spot in the not-too-distant future, with plans of a new $264 billion mega-city to be built on the islands of Yongyu-Miiu in the port of Incheon, which is close to Incheon International Airport.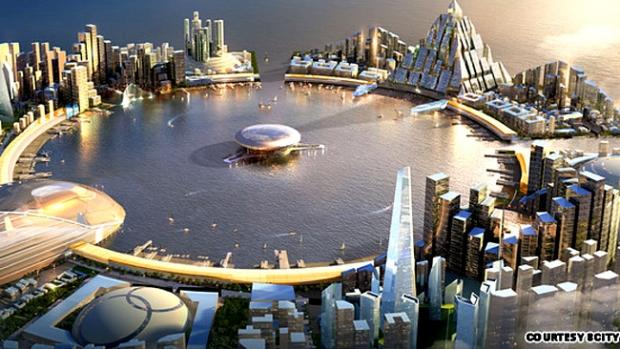 The mega-city would be so gigantic that it would span 80 square kilometers, with the designers claiming the 8City project would be the largest single tourism plan in the world, if they manage to complete it. The mega-city would spot a "megastrip" which would be 200m high, 880m wide and 3.3km long, making it the world's largest single architectural unit.
An "inner circle" would be built, which would feature a tubular 14km building. The mega-city would house luxury hotels, condominiums, casinos, shopping centres, a concert hall and even a Formula One racing track. The new mega-city would stand out of the crowd, too, was there would be a medical tourism "healing town" and entertainment "hallyu" town.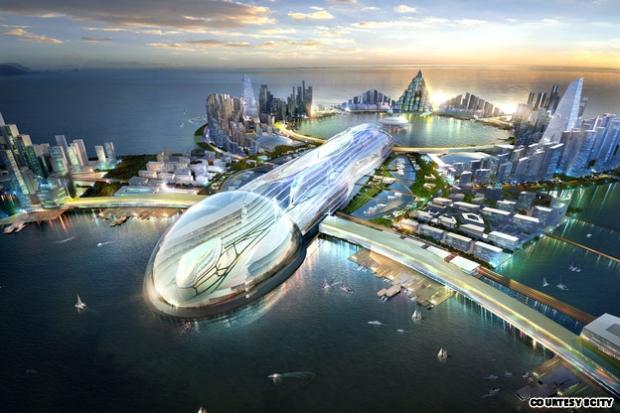 With 5.7 million passengers passing through Incheon International Airport each year, they will be some of the ones targeted to visit the new mega-city along with Chinese tourists, a head of the project developer said. Chinese citizens are going to be highly sought after, as the entire city is built with the number 8 in mind, in both its name and physical design, which has been done to directly appeal and attract Chinese visitors. The number 8 symbolizes good fortune in Chinese culture.