New battery tech from crushed silicon anode could triple battery life in devices
Crushed silicon anode could be the answer to an all-day, powerful smart device.

Published Wed, Nov 7 2012 2:33 AM CST
|
Updated Tue, Nov 3 2020 12:26 PM CST
I've said this a few times now, but I really think the next advancement in mobile technology needs to be battery life. I can use an iPhone 5, a Galaxy S III, Nexus 7 or any other top-end smart device, but I can't get more than 8-12 hours of intense use out of it.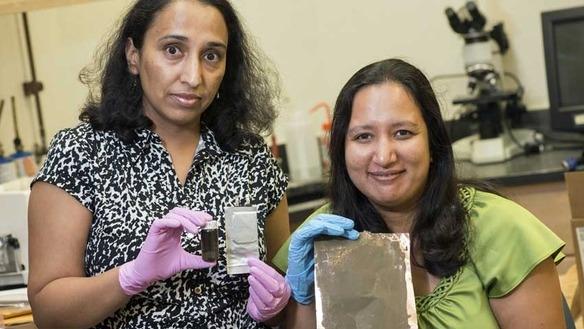 Well, it looks like we could be there with researchers at Rice University announcing that they have worked out how to triple lithium-ion battery life using crushed silicon anode. Rice University engineer, Sibani Lisa Biswal and research scientist Madhuri Thakur managed to use crushed silicon to create battery anode that is capable of holding 10 times more litium ions than graphite anodes used in today's batteries.
The results of this are a new battery design capable of holding a charge of 1,000 milliamp hours per gram through 600 tested charge cycles of two hours charging, two hours discharging. Current graphite anodes are only capable of around 350 mAh/g.
I'd love to have a smartphone with a nice 4.7-inch screen, quad-core processor like the upcoming Nexus 4, but with 2-3 day battery life. Enough charge that I could use it for the day, and by the time I go to bed it's only at 80%, use it the entire next day taking pictures, surfing the web, and by the time I hit the hay again, it is only at 50% - wake me up when we're there. What about you?
Related Tags