UK scientists want low-cost fiber optic network, could be capable of 40Gbps
UK scientists have possible breakthrough for low-cost fiber optic network, 40Gbps could be here soon.

Published Tue, Nov 6 2012 10:29 PM CST
|
Updated Tue, Nov 3 2020 12:26 PM CST
There's a team of scientists in Bangor, Wales, who are working with current fiber optic technology hoping to boost its speeds. The team believe they've found a breakthrough that could see broadband speeds excel by a magnitude of 2,000 times what is on offer today.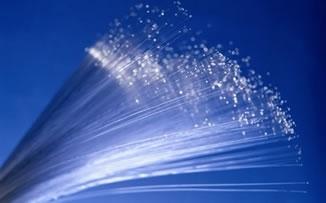 Fiber optic technology currently takes digital data, 1s and 0s, and converts them to light pulses. They then have the ability to travel very, very fast, but as data is continuously flowing through the cables and required to be sent over vast distances, signal degradation becomes a huge problem. At the moment there are a few ways of working around this, adding more fiber optic strands to the cable, implementing signal strength boosters and installing extra encoding and decoding lasers at each end.
Those three options are all very expensive and require massive investments in order to do so. The Bangor, Wales-based researchers want to keep the potential costs down by manipulating current technology. The one being worked on now is used by wireless networks and those in the digital broadcasting field. This technology is called Optical Orthogonal Frequency Division Multiplex, or OOFDM.
The scientists have been able to take the digital data, convert it to physical electrical waves, then translating it into pulses of light that you would just like regular fiber optics. So far the team have broken through the 20Gbps barrier in real-world testing with their sights on 40Gbps.
Related Tags