Command & Conquer beta coming early 2013
Itching for Command & Conquer? Well, the beta opens up early 2013!

Published Mon, Nov 5 2012 9:33 PM CST
|
Updated Tue, Nov 3 2020 12:26 PM CST
The free-to-play release of Command & Conquer is nearly here, and while the game being free-to-play is already a great thing, what can make it better? Well, beta access!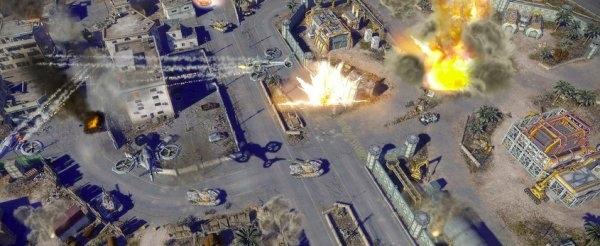 Beta access to Command & Conquer is looking to open up in the first half of next year, reports Rock, Paper Shotgun. The information comes from a blog post, which states:
[The C&C franchise has been] more about fun to play, engaging, and high quality RTS experiences. And that's what we're aiming to deliver, just in a different way. Yes, the direction is new and many probably would say that this is not a "true" C&C, just as many did when the original Generals came out. For me, Command & Conquer isn't just about Tiberium, Kane and the crazy Yuri.
You can apply for the Command & Conquer beta right here.
Related Tags