Kim Dotcom proposes new $400 million broadband plan for NZ
MegaUpload founder, Kim Dotcom, talks about a $400 million broadband plan for New Zealand.

Published Sun, Nov 4 2012 6:41 AM CST
|
Updated Tue, Nov 3 2020 12:26 PM CST
Well, Kim Dotcom is quite the great guy, isn't he? NZ Herald is reporting that the MegaUpload founder is proposing free broadband to the entire population of New Zealand, where he is looking to resurrect the Pacific Fibre cable connecting New Zealand with the US.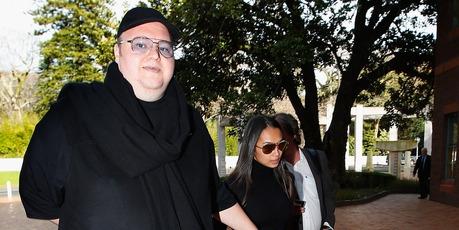 Dotcom revealed the plans just 24 hours ago, which would cost $400 million to complete, but doubling New Zealand's bandwidth. It would set up his new Me.ga company, create countless jobs and a data center on offer to the rest of the world. Dotcom would provide New Zealand ISPs such as Telecom and Vodafone with free access for individual customers, and charge a fee for business and central government.
NZ residents would be charged a fee by ISPs, but it would be very, very low - down to around 1/5 of current broadband plans, and roughly three-to-five times faster, but best of all - no data limits. The $400 million would be partially funded by Me.ga, with the rest of the funds coming from investors.
On a lighter note, Dotcom said he could fund the project by suing Hollywood studios and the US government for their "unlawful and political destruction of my business".
Related Tags