Facebook looking to offer free Wi-Fi to users who check-in at businesses
Facebook trialing offering an internet hot spot in exchange for a check-in.
Published Fri, Nov 2 2012 5:29 PM CDT
|
Updated Tue, Nov 3 2020 12:26 PM CST
You read the title right, Facebook would like to offer users free internet access at some public places, but you'll have to check-in at the business in order to get access. Facebook has given some special routers to a few businesses that will provide internet once a user checks in to that location. The user is then forwarded to the business's Facebook page.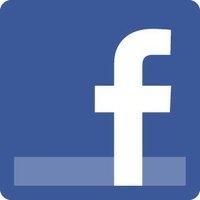 "When you access Facebook Wi-Fi by checking in, you are directed to your local business's Facebook Page. Some stores may also offer deals or specials when you check in," a Facebook spokesperson said.
Of course, not all users, including myself, will want to do this. Some like their privacy and some just avoid checking-in like the plague. Facebook has offered an alternative, if this is the case for you. Users can ask the business for a password, which will then allow them access to the internet.
The business is responsible for providing the internet, thought currently Facebook will provide the special router that does all of the security. This idea comes from a Facebook hackathon, and as such, it's not clear just how long this small test will last. Of course, if Facebook gets a lot of valuable data from it, you'll surely see an installation like this at a location near you.
Related Tags