NVIDIA have re-opened the GeForce Community Forums, after they "suspended operations" of the forums back in July due to a suspected breach of their systems.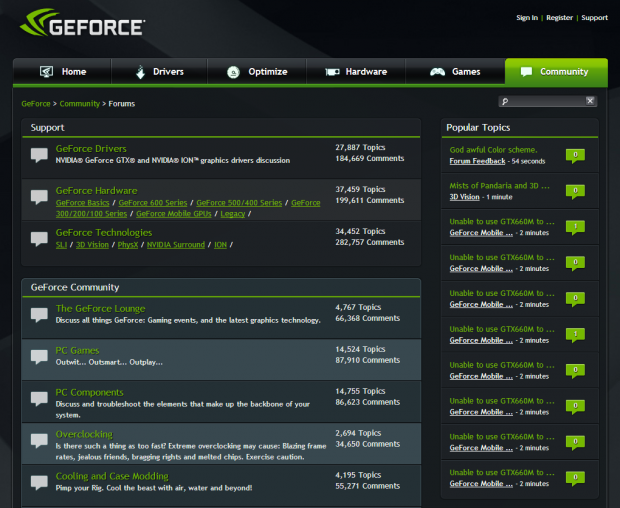 NVIDIA have said that they've built a new and improved forum experience, which sports a new appearance. They've redesigned and re-hosted them in order to line up better with the overall GeForce.com experience, which completes a vision set more than three years ago when nZone and the SLI Zone forums merged.
There was no talk of the previous breach of their systems, which is quite strange considering that's what took them down in the first place. Hopefully these forums stand up better than the last ones did.