Updated: Facebook app and iOS 6.0.1 not playing nicely on iPhone 5
Facebook app isn't playing nicely with the new iOS 6.0.1 on iPhone 5.
Published Thu, Nov 1 2012 3:35 PM CDT
|
Updated Tue, Nov 3 2020 12:26 PM CST
It would appear that iOS 6.0.1 has broken the Facebook app. Multiple users are reporting issues with the app and iOS 6.0.1, including myself. I've found that the app will exit to the home screen when scrolling through feeds. Another one of our readers has reported that the issue is only present on their iPhone 5 and not their iPhone 4S, both running 6.0.1.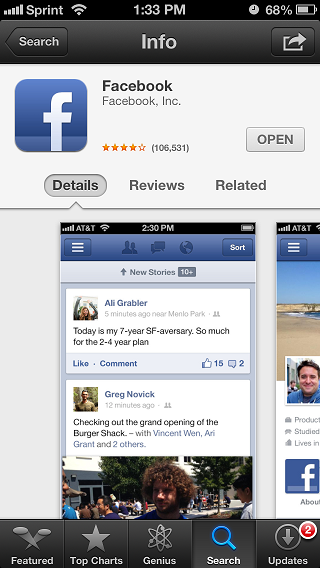 If you rely heavily on the Facebook mobile app, it's advisable to avoid upgrading to iOS 6.0.1 until Facebook releases an update for their app or Apple outs a fix for iOS that resolves the issues with kicking users out of the Facebook app. Facebook's mobile web app continues to work on iOS 6.0.1.
Have you experienced this problem? What version software and device are you running? Let us know in the comments and we'll update this story if it proves to be more pervasive than we currently think. We'll also let you know as soon as the problem is resolved.
UPDATE: All seems to be fine now. Everyone should be good to update now.
Related Tags