Apple's statement that Samsung didn't copy Apple has to be re-written
Apple has to re-write their notice that Samsung did not infringe on the iPad's design, rules UK cour.
Published Thu, Nov 1 2012 5:34 PM CDT
|
Updated Tue, Nov 3 2020 12:26 PM CST
Samsung's lawyers argued that the legal posting by Apple proclaiming that Samsung did not copy Apple's iPad design did not meet what the court ordered Apple to post. The court has agreed and now ruled that Apple has 24 hours to remove the current statement and 48 hours to replace it with a proper account.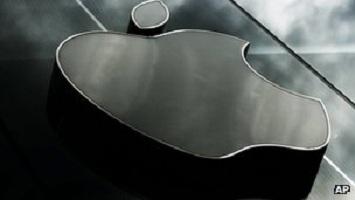 "This has received enormous publicity and has perpetuated confusion as to Samsung's entitlement to market the Galaxy tablet computers in issue," a Samsung lawyer said in a written statement to judges. "It has created the impression that the UK court is out of step with other courts."
If you'll recall, the statement had in it verdicts that other courts had found, something Samsung clearly wasn't happy with. The original reasoning behind the requirement to post the notice is solid:
"A consumer might well think: 'I had better not buy a Samsung - maybe it's illegal and if I buy one it may not be supported'," Sir Robin said. "Apple itself must (having created the confusion) make the position clear: that it acknowledges that the court has decided that that these Samsung products do not infringe its registered design. The acknowledgement must come from the horse's mouth."
We'll definitely keep you up-to-date with the latest as soon as Apple replaces the statement on their site. Until then, tell us what your thoughts are about Apple having to post this notice up on their website.
Related Tags