For several years now, Craigslist has been the go-to site for anyone looking for local classifieds with many people content with its overall use. A number of Craigslist-like websites have popped up recently such as Backpages, but none have been able to make any sort of dent in Craigslist's dominance in the classifieds world. Although, if today's report turns out to be true, Facebook could finally give Craigslist a run for its money.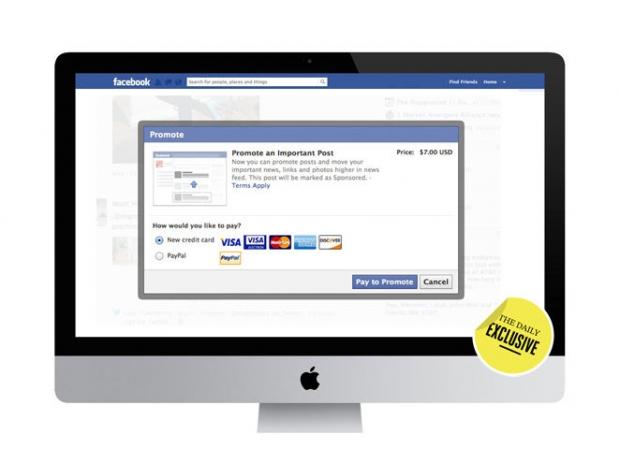 According to a report by The Daily, Facebook is currently working on a tool that would allow for users of the social network to publish listings that would announce things like apartment rentals, furniture for sale and even job listings. The section, which is being called Marketplace for now, will also give the user the ability to share their listing that would show up in their friends' news feeds.
A good portion of the service will be completely free, but Facebook will be accepting payments to further promote your listing to your friends, similar to its "promoted posts" feature. Promoted listings will appear as ads in your friends' Facebook feeds instead of being shoved into regular Facebook updates. Promoted listings will cost less than $5 to promote.
Listings can also further reach outside of your friends' news feeds as it will be possible for friends to share your listing within their friends' news feeds, giving the ability for your listing to make its way across a number of Facebook users.
I'm a fan of Craigslist, but have always been weary about using it as I'm not a fan of its anonymity. Being able to connect to another person on Facebook will allow wary Craigslist users to research who they'll be dealing with before conducting business, or even more important, inviting them to live in their apartment.