We all know Samsung doesn't just twiddle their thumbs after their release a flagship smartphone, where earlier this year we saw the release of the phenomenally popular Galaxy S III, and now we're seeing the rollout of the 5.5-inch Galaxy Note II. These two smartphones represent just a sliver of what Samsung actually sell, and now we're hearing more talk on the Galaxy S III's successor, the Galaxy S IV.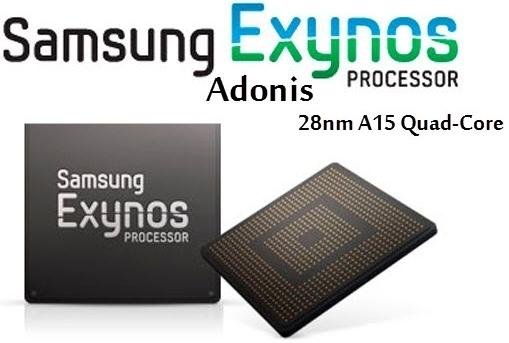 Sources are claiming that Samsung recently produced a test version of their 28nm High-K Metal Gate (HKMG) processor which goes by the codename "Adonis", that will eventually be baked into their next-gen flagship smartphone. Adonis is a quad-core design, which will most likely end up with the name Exynos 5400, and uses ARM's Cortex A15 architecture. The new chip should ship with better GPU abilities, that reportedly use very little power. Samsung currently use the Cortex A15 architecture in their Exynos 5250, but that is built on the older, and less efficient 32nm process.
HKMG ushers in low power-consuming chips thanks to ultra-miniaturization being possible without current leakage. This is currently a big problem when shrinking processes on the traditional SiON silicon-based process. Exynos 5400 should begin mass production by the end of the year, and if it misses that date, then we're looking at mass production in early 2013. If Samsung can keep on track, they would be the first to have a mobile applications processor (AP) on the market sporting the 28nm HMKG manufacturing process.
We should then see the release of the Galaxy S IV in April or May. The only issue I have with seeing a new flagship device, is where can they go from here? Sure it's faster, more efficient, but will the battery technology be the same? I'd love to see 2-3 days heavy use on the Galaxy S IV, that would be a huge selling point. Wireless charing out of the box (included accessory), and no TouchWiz UI splashed on top (or at least give users the option to disable it by flashing to a stock Android 4.x ROM)