Telstra won't be stocking Nexus 4 or Nexus 7 3G, want to focus on 4G LTE products
Telstra and Vodafone won't be stocking the Nexus 4 or Nexus 7 3G.
Published
1 minute & 4 seconds read time
Some bad news for Australians regarding the Nexus 4 and Nexus 7 3G devices, big Australian telcos Telstra and Vodafone won't be stocking them. Telstra have weighed in, saying they won't be stocking either of the Nexus devices: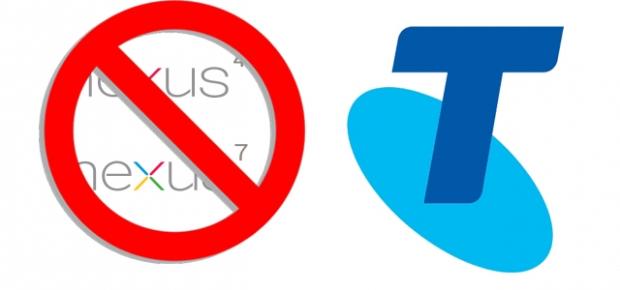 At this stage we don't plan to offer the Nexus 4 smartphone or the Nexus 7 3G tablet. Our customers are increasingly demanding a high speed mobile internet experience on their devices so we are focused on bringing 4G LTE compatible models to market.
Telstra are expanding their LTE network, but their 3G side of things has far more customers and is a way bigger piece of the network pie. Myself and 99% of everyone I know is on 3G, with the only people I know on 4G are one, with Telstra, and two, have an iPhone 5. It was only on the first day that I saw people bragging about 4G speeds, and now it has died off - the honeymoon period for 4G disappears quite quickly, it seems.
I think the telcos won't be selling them because there's no money in it - contracts are a two-year thing, and with the ability of buying the Nexus 4 for $399 outright, who in their right mind would want to go on a $50+ contract? The only way it would make sense is to throw people on a $20-$30 per month contract, but there's no money in that. I think with a monster company like Google, the time of two-year contracts on $700+ devices is, well, over. Good riddance, I say. I'm going to get a Nexus 4 on day-one, and throw my Telstra pre-paid SIM card in it.
Related Tags