In 2006, mega giant media company Disney acquired Pixar, the makers of huge hits like Toy Story and Up, and have just now announced that they've acquired Lucasfilm. You might know Lucasfilm, they're quite well known for, well, Star Wars among others.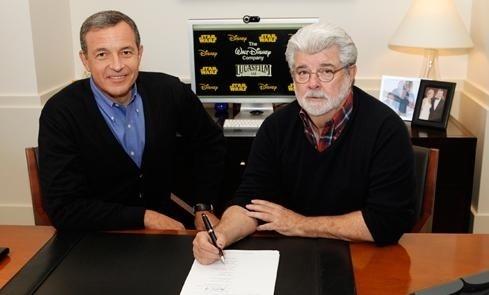 Lucasfilm are also responsible for the Indiana Jones series, and the deal includes other Lucasfilm properties such as Industrial Light & Magic and Skywalker Sound. This news isn't the finish yet, as the press release for the announcement also includes news that there will be yet another Star Wars movie.
Disney is aiming for a 2015 release for Star Wars: Episode 7 and that its "long term plan is to release a new Star Wars feature film every two to three years". I guess I should get around to watching the Star Wars movies then, huh?