Dell launches S2340T multitouch display, works with Windows 8
Dell launches their 23-inch S2340T multitouch display for Windows 8.

Published Thu, Oct 25 2012 3:22 AM CDT
|
Updated Tue, Nov 3 2020 12:26 PM CST
Windows 8 is mere hours away, and now we have Dell announcing theri 23-inch S2340T display. The Dell S2340T sports a 1920x1080 resolution, flexible positioning (take that as you will), with an articulated stand, supporting up to 10 points of simultaneous multitouch, all on an edge-to-edge glass panel.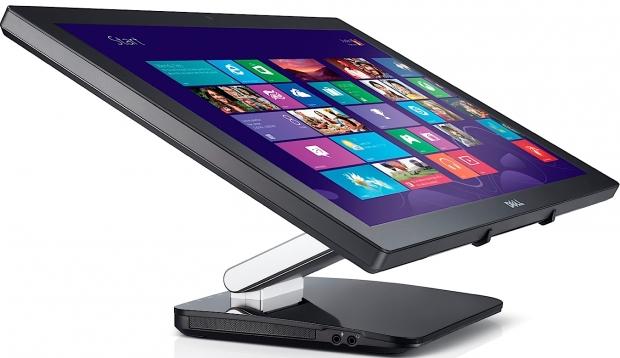 We're looking at a 23-inch, VIS display with LED backlight, a 1920x1080 resolution at 60Hz and a 178-degree viewing angle. Filling out the number side of things, we have an 8,000,000:1 dynamic contrast ratio. DisplayPort and HDMI connectivity are on offer for inputs.
The S2340T does have one requirement that most monitors don't have: it needs to be connected to a USB3.0 port to enable the touchscreen. The monitor itself provides more USB3.0 ports on-board, Gigabit Ethernet, a headphone port and microphone port. Dell's S2340T needs Displaylink's multitouch driver for functionality to enable, and the S2340T is not Mac-compatible right now, but will be in the future through a drive update.
Dell's S2340T is available right now for $700.
Related Tags